September 30th, 2012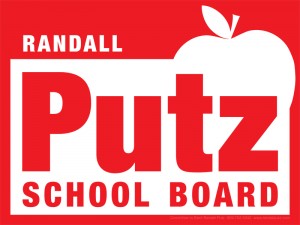 The following information summarizes what I have worked toward with my fellow Board Members over the last 4 years, how it has helped positioned our School District for forward progress in difficult times, and what I plan to do should I be re-elected on November 6th.
If you support my leadership, I'd appreciate your vote. Beyond that, however, I'd appreciate your help spreading this message. Please ask your friends to support the momentum we've gained by voting for me as well. I need you to help me help our Valley's children.
I have and will continue to:
1.) MINIMIZE THE PAIN
I've always remembered that Bear Valley Unified School District, first and foremost, is about our children, keeping education cuts as far away as possible from students and essential programs, and making difficult financial decisions while still focused on children. I will continue to keep students the priority and minimize the direct impact on them.
2.) MAXIMIZE RESOURCES
We have successfully retained a very capable and engaged Superintendent who has embraced our Community and its children. As Board President and a former founding member of the Bear Valley Education Trust, I have worked hard to build consensus among the District leadership and foster support for our Schools among our Valley community. I continue to promote a District culture of empowerment and accountability that keeps the Board properly focused on governance, oversight, and strategic policy. I will continue to maximize existing resources, hold District employees accountable for great performance, and grow alternative means of support for our School District.
3.) LEAD CHANGE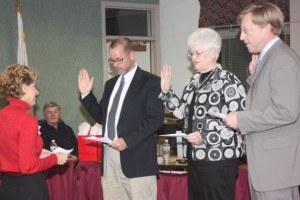 With an updated District Strategic Plan focused on our children's critical 21st Century Skills now in place, we are well positioned to tackle the education challenges ahead in a thoughtful, caring, and consistent manner. I will continue to advocate and lobby on behalf of our children at the local, County, State, and Federal levels, building consensus, and encouraging others to place a higher value on education. I believe "business as usual" will kill Public Education and that we must figure out ways to do an even better job with even less money. I look forward to helping lead our District toward a bright and innovative future.
By all accounts, Big Bear enjoys great schools, and does so through the dedication, hard work, and generosity of our District Employees, Parents, and Community. We have several California Distinguished Schools and have even been ranked as a Silver Medal school in the top 8% of all high schools in the Nation by US News and World Report. Personally you, like I, probably have benefitted from our schools, and I am grateful my children now flourish in college due to the Big Bear education they received.
I'd encourage you to help maintain consistent District leadership by also voting for Bev Grabe and Paul Zamoyta, both of whom have worked hard for our students and have been an important part of the District's progress. Thank you for your consideration, for supporting our Big Bear students, and for voting Putz on November 6th.
Sincerely,
– Randy